A Heart Filled with Gratitude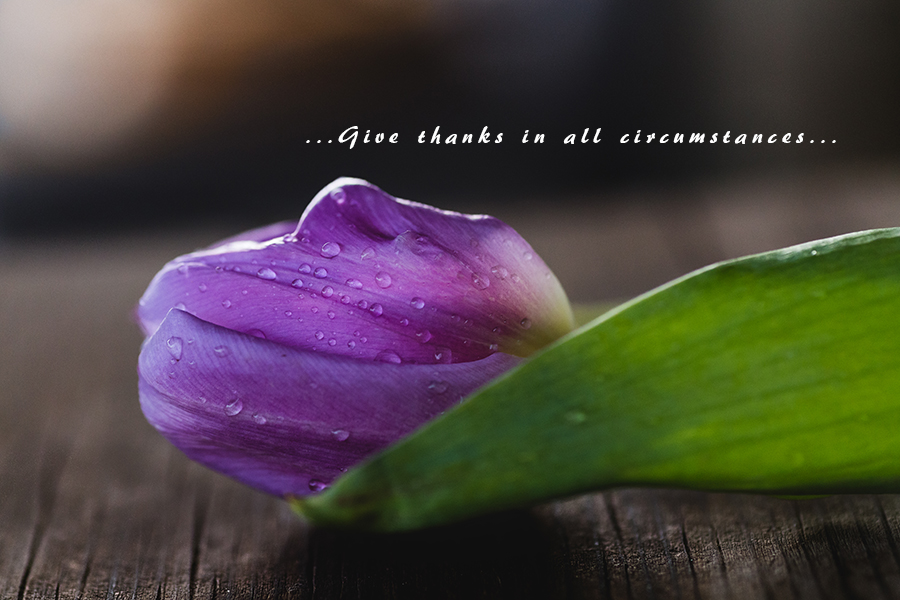 "Rejoice always, pray without ceasing, give thanks in all circumstances; for this is the will of God in Christ Jesus for you. Do not quench the Spirit. Do not despise prophecies, but test everything; hold fast what is good." ~ 1 Thessalonians 5:16-21 (emphasis mine)
Gratitude: the quality of being thankful; readiness to show appreciation for and to return kindness.
The summers in the South-West are quite brutal. People are easily irritated during the hot season here in the desert. Even I am not myself during this time of year. Just yesterday, I snapped at a security lady at the medical clinic when I wanted to pick up the prescription for my husband. You see, the clinic closes at 5pm. However, the pharmacy is open until 9pm. You have to go around the entire building, accessing the pharmacy through the Urgent Care Clinic. Thankfully the security lady did let me in through the short way.
Sometimes life throws us curve-balls. We get frustrated; are deflated; get cranky. However there is always something to be thankful for. Many years ago, I used to host "Thankful Thursday" on my personal blog. Every Thursday, bloggers came together to voice their gratitude on the world wild web…It was a reminder to all of us that, even in hard time, there is something to be thankful for.
The Apostle Paul knew one or two things about gratitude. After the Lord got hold of him, his life had its ups and downs. He was beaten, shipwrecked, stoned, imprisoned. In 1 Thessalonians 5:16-21, Paul reminds the Thessalonian people to give thanks in all circumstances. He is NOT saying to give thanks for the circumstances, but in all circumstances.
My dear friends; I am asking you this week to give thanks in all your circumstances. You will find that a life lived with gratitude in the heart, is a well lived life.
Lord of Heaven and Earth. Thank You for Your love, grace, and mercy. Help me to be thankful in all circumstances. Remind me that there is always something to be thankful for. I am trusting in Your love. In the precious name of Jesus. Amen.
Content and Photograph Copyright © Iris Nelson