---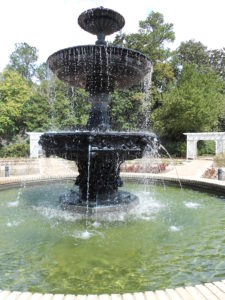 "Praise be to the God and Father of our Lord Jesus Christ! In his great mercy he has given us new birth into a living hope through the resurrection of Jesus Christ from the dead," 1 Peter 1:3 (NIV)
Our little guy was recently engaged in a state level all-stars baseball tournament. Prior to the game the boys were horsing around, having fun, engaging in some light hearted smack talk about the game ahead. Not too long into the game, it took a definite turn in the wrong direction for our team. Now the same boys who moments before had a certain level of swagger, came off the field with their heads hung down, shoulders slumped, and several were wiping tears. All of their stature testified to this one truth- they had lost hope.
Such is the way with children.
But not only children. As adults, we too, are quick to lose our spiritual swagger and revert to a posture of defeat. It seems like doubt can undo in a matter of seconds, the hope that is built after months of Bible study and right thoughts. It is like doubt and discouragement have a life of their own.
But according to today's verse, as believers, we have been born into a living hope. Our hope has a life and we, by our thoughts and actions, can feed our hope or starve it. The Bible is clear, hope has a name. His name is Jesus. When I feel discouraged, when it seems all is lost and utterly hopeless, I must remember that hope is alive in me because He is alive in me!
Before we know Christ, we are lost in our sins and without hope for our future. But once we are born again, not only is our hope ensured for eternity, but we have hope for everyday living. We have hope when the insurance fails to pay. We have hope when our spouse walks out the door. We have hope in the face of a doctor's prognosis.
The enemy of our soul knows full well that "hope deferred makes the heart sick." He knows that "faith is substance of things hoped for", so he wars against our hope. In those moments, we have a choice. We can do as David did, and encourage ourselves in the Lord. We can call a trusted prayer partner. We can begin to offer a song of praise. Whatever it takes, it is imperative that we fan the flame of our hope into a burning fire!
Our hope is founded in His faithfulness. His lovingkindness, as Lam 3:25-26, records:
25 The Lord is good to those whose hope is in him,

to the one who seeks him;

26 it is good to wait quietly

for the salvation of the Lord.

NIV
Placing your hope in God is a good thing to do! As we hope, as we seek, as we wait quietly on Him, He comes on the scene to be Who He is – our Savior!
Dear Lord, rekindle the flame in the heart of each reader today. Help them to be fully persuaded in the hope of Your goodness and faithfulness. Drive back the dark forces of despair and discouragement, in Jesus' Name.  Amen.