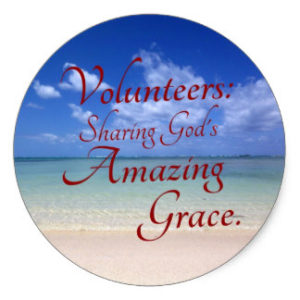 Just a few days ago my 93 year old mother was carried by angels into the arms of Jesus. The grace of God has been demonstrated to me and my family over and over in so many ways as we have gone through this journey. Grace is sometimes referred to as unmerited favor. Although we do not deserve it and because we cannot earn it, God meets our every need at those times when we are empty – when we are lost – when we are in need of that which we cannot even express in words.  God is faithful to pour out His love and grace in ways that can only be explained by the fact that He loves us with an eternal, unconditional, unfailing love.
When we experience the homegoing of a loved one I am so thankful that through the grace of God we have hope. In Romans 5:17 (NLT) we read, "For the sin of this one man, Adam, caused death to rule over many. But even greater is God's wonderful grace and his gift of righteousness, for all who receive it will live in triumph over sin and death through this one man, Jesus Christ."
As I saw the life of my mother slowly slipping into eternity I was filled with hope that because of God's grace and His gift of salvation, my relationship with my mother had changed, but had not ended. The hope of eternal life in heaven with our loved ones who have received His gift of salvation through Jesus Christ is more than just a hope – it is truth. In John 1:14 we read, "The Word became flesh and made his dwelling among us. We have seen his glory, the glory of the One and Only, who came from the Father, full of grace and truth." 
Paul stated in his letter to Timothy. "The grace of our Lord was poured out on me abundantly, along with the faith and love that are in Christ Jesus." 1 Timothy 1:14 While God pours out His grace upon us, we can be distributors of His grace. I experienced this as the hands of caregivers gently helped my mother meet her physical needs. The power of prayer was poured out over my mother and our family filling our hearts with God's perfect peace. Neighbors provided food that was timely and abundant. Hugs were freely offered and gratefully received.
As the family shared their last words at the service it was evident that God had blessed us all with a mother that was an instrument of God's grace, distributing it personally and specifically to each of us according to our need.
Be encouraged for God tells us in His Word, "Let us then approach the throne of grace with confidence, so that we may receive mercy and find grace to help us in our time of need." Hebrews 4:16
And when you see those who need a touch of God's grace, become a volunteer and don't hold back – distribute it abundantly and freely.  "May our Lord Jesus Christ himself and God our Father, who loved us and by his grace gave us eternal encouragement and good hope, encourage your hearts and strengthen you in every good deed and word."  2 Thessalonians 2:15-17