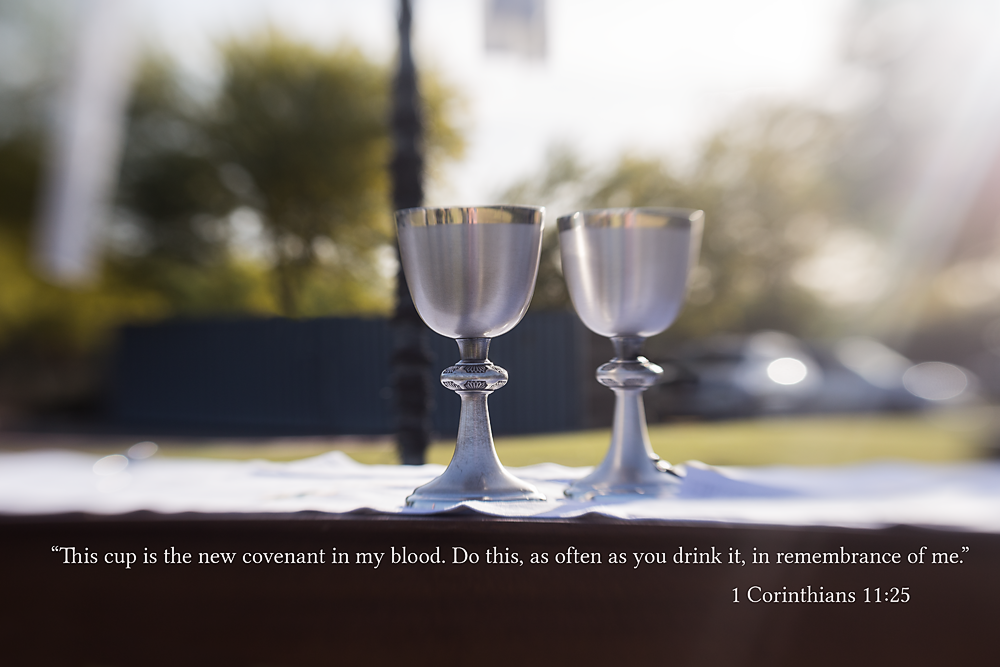 "And when he had given thanks, he broke it, and said, "This is my body, which is for you. Do this in remembrance of me." In the same way also he took the cup, after supper, saying, "This cup is the new covenant in my blood. Do this, as often as you drink it, in remembrance of me." For as often as you eat this bread and drink the cup, you proclaim the Lord's death until he comes." ~ 1 Corinthians 11:24-26
One of my favorite services at our church is the Easter Sunrise service. Yes, it is hard to get up really early on a Sunday morning, but for me this is just something I know I need to do. The sunrise service is a departure from our regular Sunday morning service. Don't get me wrong, confession, Scripture readings, are still part of 'special' Sunday morning service. However, what makes this service so special is two-fold:
We hold the service outside our sanctuary; on the back lawn. Since our church property is close to a park that is frequented by many Sunday morning walkers, runners, bird watchers, our songs are carried over to those who do not attend church. They might get curious, and God leading them to hear more about Him during regular worship.
There is just something so, so special to see the sun rise in the East over the mountains, while we openly worship the Lord for what He has done for us.
Remembering Him during the communion service and His sacrifice always stirs me deeply. No different this past weekend. However, on Resurrection Sunday, this truth always seems to hit my heart more than any other day. Because of Jesus' sacrifice and love, I will rise again. Death does not hold me in the grave. His empty grave is the proof…
"When the perishable puts on the imperishable, and the mortal puts on immortality, then shall come to pass the saying that is written: "Death is swallowed up in victory." "O death, where is your victory? O death, where is your sting?" The sting of death is sin, and the power of sin is the law. But thanks be to God, who gives us the victory through our Lord Jesus Christ." ~ 1 Corinthians 15:54-57
Thank you Lord for Your sacrifice; thank You for Your incredible love. Because of what You have done for me, I will raise again…and those who put their trust in You. In the precious name of Jesus ~ Amen"
Photo & Content Copyright © Iris Nelson