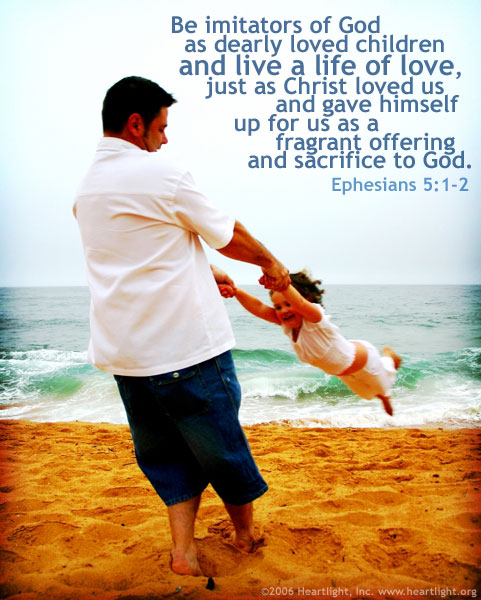 Live a life of love.
I just finished a study of the Book of Ephesians.  Paul wrote this letter from prison to encourage the Christians living in Ephesus.
Can you imagine that?  Paul was able to encourage others while he was in prison.
Paul knew what grace was all about.  After all, he was formerly Saul of Tarsus who had been persecuting believers.  But Saul had an encounter with Jesus on the road to Damascus.
Acts 22:6-9 describes the encounter.  Saul did not initiate this encounter.  He was pursued and chosen by God for a specific purpose.  He is an example of God's grace.  He did nothing to deserve it.  He did nothing to earn it.  In fact, he was acting against God's ways at the time.
As a result, Saul became Paul and fulfilled God's purpose for his life.  His assignment was to preach the Good News to the Gentiles.
How thankful I am for God's grace.
He was so patient with me.  He forgave my sins.  I have peace with God.
So, what do I do as a result of this new life?
Live a life of love.
When you truly understand what God did for you and who you are in Christ, how can you not be overjoyed?
Yes, I still have my challenges and trials in this life.  But I have hope.
When I rest in Him and trust Him, His love overflows from me to others.  I have to admit my flesh can get in the way at times.  But each day is new and I remember that His mercies are new every morning.
How about you?
Are you allowing His love to fill you?
Are you walking in love?
Are you fulfilling His purpose for your life?
Blessings and love,