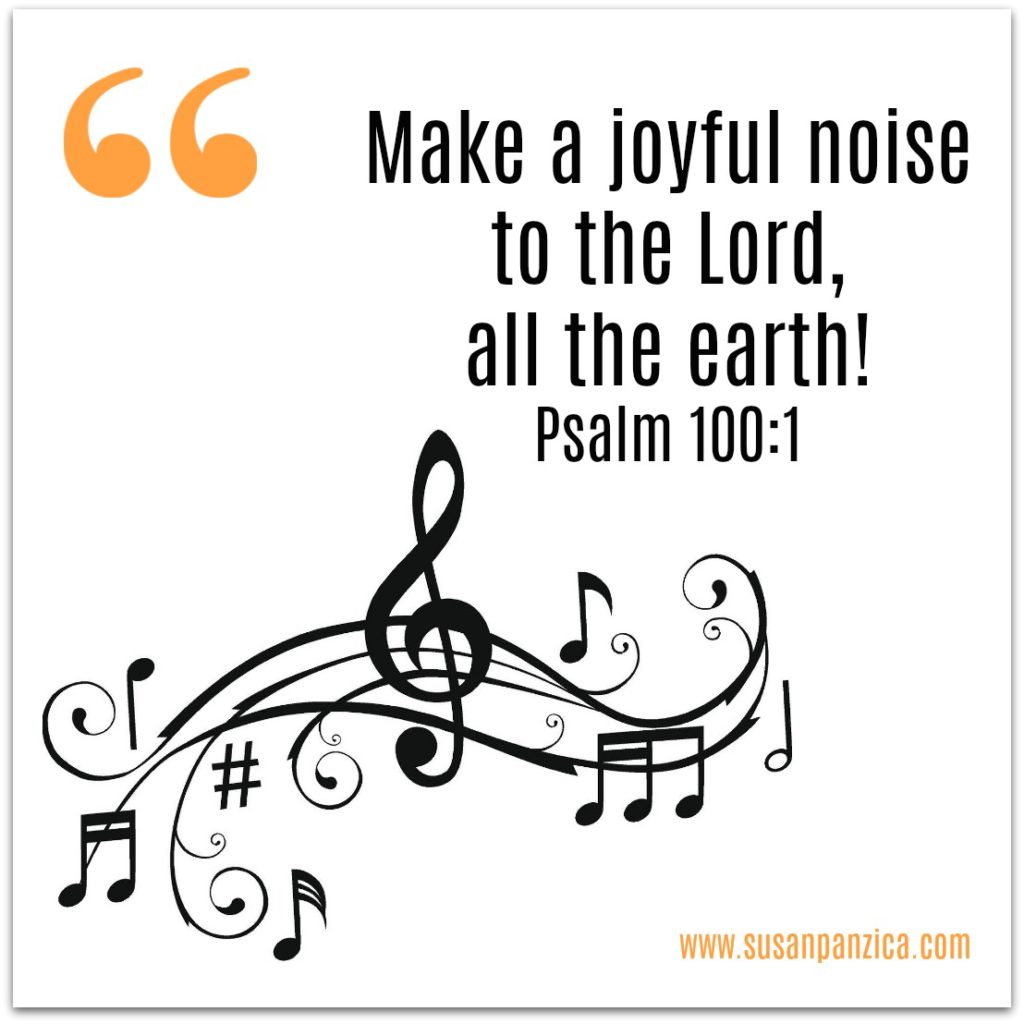 He: "You should sing tenor."
Me: "Tenor??"
He: "Yeah. Ten or twenty feet away."
True story. Said to me by a guy at church.
Funny? Maybe to some. It's nothing I haven't heard or said to myself.
"I sing solo."
"So low you can't hear me."
My worship-leader-husband often walks into the kitchen as I'm happily singing away while meandering from frig to sink to counter to oven. Shaking his head, out of the side of his mouth, he whispers, "Don't sing."
He's worried that the kids will hear my voice and learn everything off key.
So I stopped singing.
But only for a while.
I just can't help it. I always have a song in my head, one earworm a day. Usually it's "10,000 Reasons" by Matt Redman, but I'm not limited. No sir! Whatever God lays on my heart in the morning repeats itself throughout the day, all day long.
I don't sing loud (unless I'm alone in my car), but I do sing pretty constantly.
My kids are grown now, and thankfully, they inherited their dad's musical abilities. Every vacation requires a "Fam Jam" where we play an original song, a familiar song, or some combination thereof. My job? Nodding my head and hitting a djembe, a maraca, or some sort of drum to the proper beat. Occasionally I'm allowed to lip-sync, but frankly, that's too much pressure for me.
Fortunately, I live by the credo:
God doesn't ask us to sing on key. He says "Make a joyful noise."  
Nowhere in Scripture does it say you need musical skills to sing to the Lord. But in several places, it commands us to make a joyful noise unto the Lord (Psalms 66:1; 95:1–2; 100:1; 1 Chronicles 15:16).
God wants us to find such joy and excitement in Him that we cannot contain it. Ephesians 5:18–19 instructs us to "be filled with the Spirit, addressing one another in psalms and hymns and spiritual songs, singing and making melody to the Lord with your heart." When we are filled with the Holy Spirit, singing to Him organically flows in and through us. Musical talent has nothing to do with it.
My singing may not be joyful to anyone in earshot, but it's perfectly joyful to me.
And I believe that it is to God too – who hears it in perfect pitch.
~ What's your favorite song to sing all day long?