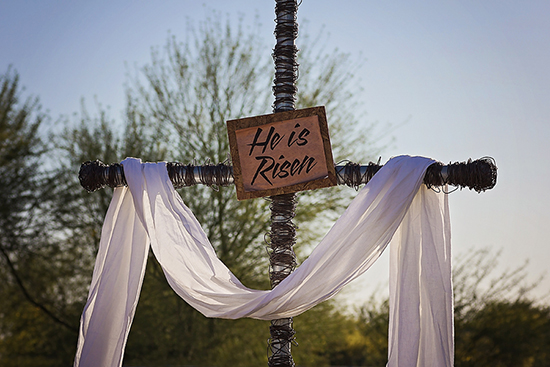 But on the first day of the week, at early dawn, they went to the tomb, taking the spices they had prepared. And they found the stone rolled away from the tomb, but when they went in they did not find the body of the Lord Jesus. While they were perplexed about this, behold, two men stood by them in dazzling apparel. And as they were frightened and bowed their faces to the ground, the men said to them, "Why do you seek the living among the dead? He is not here, but has risen. Remember how he told you, while he was still in Galilee, that the Son of Man must be delivered into the hands of sinful men and be crucified and on the third day rise."
(Luke 24:1-7 ESV)
What does Easter mean to you? As for me, it is the biggest miracle ever happened in human history. Yes, it is actually a historical event. It has not been only recorded in the Bible, but other places as well.
My best friend sent me the following text on Easter Saturday:
"Spending some time reflecting on the Saturday between when Jesus died and when He was raised from the dead. What a dark, terrible day that must have been for His followers. Not knowing what was just around the corner. Not understanding how their beloved Savior could have died. When we have dark days we need to remember that Saturday. We don't know what God has around the corner. Tomorrow we may wake up to a miracle…"
Amen?!? My friend knows me very well. She knows about my joy, my hurts, my pain…my struggles. But even more so, my God knows me even deeper. He knows about the deeper pains that I don't even know about.
If Easter never had happened, I would not, could not know God. You see, Jesus had to go through all the pain of being crucified so that we/I could have access to God. Without Jesus' sacrifice and His resurrection, we could not have been reconciled with God. We could never be good enough. No rituals would make us clean.
So, Easter for me is celebration and reconciliation with God…How about you?
Lord of Mercy and Grace. Thank You for the Easter miracle! Without it I would not have someone who loved me with all my mistakes and faults. Thank You for raising Jesus from the dead so that I can be alive in His resurrection. In the precious name of Jesus – Amen!

Photo & Content Copyright © Iris Nelson