Not With Our Own Strength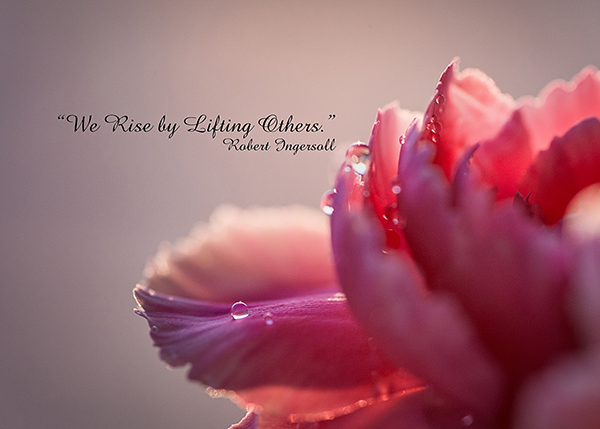 " Three different times I begged the Lord to take it away. Each time he said, "My grace is all you need. My power works best in weakness." So now I am glad to boast about my weaknesses, so that the power of Christ can work through me. That's why I take pleasure in my weaknesses, and in the insults, hardships, persecutions, and troubles that I suffer for Christ. For when I am weak, then I am strong." ~ 2 Corinthians 12:8-10 (NLT)
I know a lot of strong women. I am not talking about physical strength…mental strength.
Many people think that once you become a follower of Christ, the problems of life will vanish. I beg to differ. I believe sometimes that His followers are getting hit even harder.
Followers of Christ get sick just as any other person on this planet. There is no invisible shield around us. Take for instance one of our own – Marsha. She was diagnosed with cancer in June. She went through surgery just this past Tuesday. She is strong – not because of her own strength, but by the power of Christ and His promise that He will never forsake her.
And Laurie, who is also is part of our team, went through surgery a month ago and is working now to get her hand under control again. Although the journey of recovery has been really hard on her, she continues to push through. She is strong too – not because she is strong, but Christ is giving her the strength she needs.
Last year, I made the hardest trip of my life (to-date) when I went back home to see my mom for the very last time this side of heaven. I never booked a flight so fast to make it on time. It was hard to see my mom confined to a wheelchair and not able to communicate well. She was always good spirits, but the stroke she suffered make her someone I almost did not recognize. Yes, I made the hard trip, but not with my own strength. It was Christ Who gave me the strength.
Paul writes that weaknesses are not a bad thing, but when we feel weak to lean on Christ to give us the strength to push through the valleys of life.
My sweet friend; I do not know what you are going through, but I want to encourage you to lean on His strength to get your through the dark times. He may not take the thorn out of your side, but He will be with You until you reach the mountain top.
May I humbly ask you to pray for our devotional team, especially for Marsha and Laurie? We thank you from the bottom of our hearts.
Lord of mercy and grace. I thank You for the times that You have pushed us through the valley. Lord, may we lean on You when we feel weak. May we never forget that You are with us…until we reach the mountain top. In the precious name of Jesus – Amen.

Photo & Content Copyright © Iris Nelson