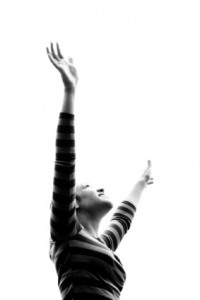 Do not be anxious about anything, but in every situation, by prayer and petition, with thanksgiving, present your requests to God. — Philippians 4:6
The longer I'm on this journey with God, the more I realize how little I truly understand of his ways. But that's okay. I'm learning to trust Him for the big picture. In fact, I've found a lot of relief in that, knowing it wasn't up to me to keep the world spinning on its axis (wink).
But we do like to be in control, don't we? And though it's biblical to have a thankful attitude, it's often counterintuitive to our human nature. Yet God knew how important this attitude would be not only to our spiritual health, but to our emotional and physical health as well.
One of the harder lessons we have to learn on this journey is to be thankful for our trials. The key here is understanding some important truths:
God is good. First John 4 is all about God's character and that He IS love. Therefore his motivations for allowing trials in our lives are good as well. He's literally not capable of a bad motivation. That's the one thing God simply can't do.
God is in control. All our trials have God's seal of approval. That one can be hard to swallow, but understanding the first truth I pointed out helps a lot. The story of Job is a great representation of this truth. Everything has to go before God first. If He allows a trial or challenge in our life, He has a reason. And like Job, we may not understand what it's all about. God simply asks that we trust Him and trust that He has a purpose for it all.
God is an equipper. To look at the Bible as a whole is to see a story spanning hundreds of years with a universal message. God loves his children and does not abandon them. He doesn't just allow a trial in our life and then leave us to fend for ourselves. God has already given us his strength through his Holy Spirit. It's right there. We just have to make sure we're functioning in that strength and not our own. That means we need to spend time with God in order to stay close to Him and the source of that strength.
God is a redeemer. The amazing thing about all our trials is that God redeems everything. He doesn't allow them in our lives without a reason. He has a purpose and a plan for each one. Sometimes the focus is on us, other times it's to do with another person in our lives, like a spouse or a child. He uses them to refine our faith, teach us more about His character, and to bring us closer to understanding what sacrificial love is all about. He brings us closer to the image of his Son, Jesus.
So in the midst of our trials, we can be thankful for all these truths. God even calls us to combine thanksgiving with our prayers and petition. He does this for our own benefit, so that we can keep our eyes focused on him and not our situation. And to build our trust in Him.
My favorite verse is Romans 8:28: And we know that in all things God works for the good of those who love him, who have been called according to his purpose.
You may have heard it a hundred times, but this time let it soak in and really permeate your faith. God works for our good in ALL things. Not just some of them, or just the good things. He works in ALL of them. This is one of our greatest promises and something to truly be thankful for.
Praying and believing,
Dineen
Find me also at: