The 6 Most Valuable Words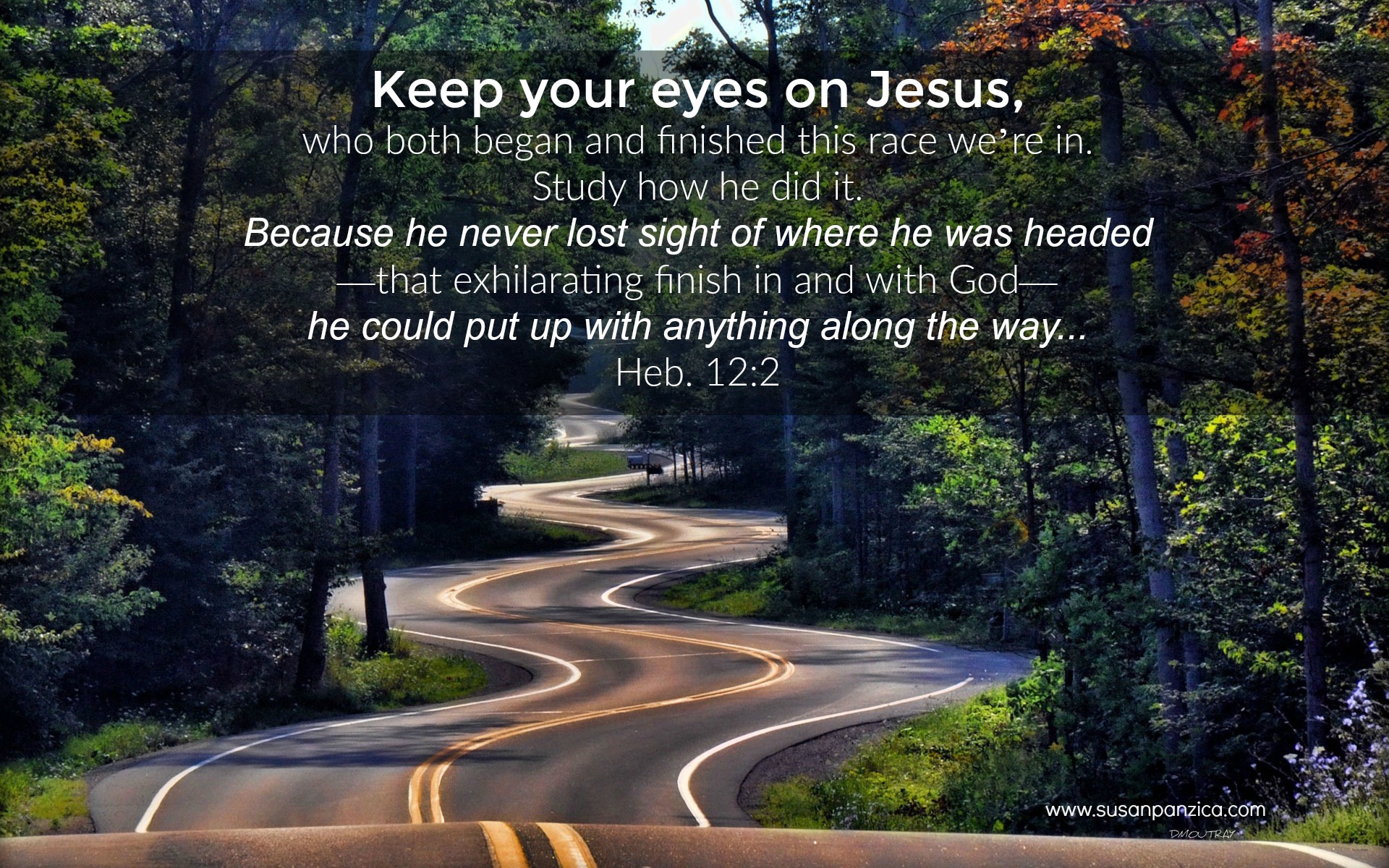 For years, I longed to ride a motorcycle. Finally last autumn, I signed up for the Motorcycle Riding Academy.
The first part of the first day was spent in the classroom with video and personal instruction. The rest of the time we put that instruction into practice out on "the range." Our teachers shared many important pieces of advice, but perhaps the most essential six words of advice were: "Look where you want to go."
There is a unique connection between vehicle and driver. You can experience this connection to a much lesser degree when driving a car. But on two motorized wheels, there is no margin for error. This skill honestly can be a factor of life and death. You will drive exactly where you are looking. If you look at a tree hoping to miss it, you will inadvertently drive right toward it.
Now at every corner, I force myself to look past the curve down the road to where I want to be. If I stare at the road ahead of my front tire, it is exponentially more difficult to make the turn correctly and end up in the proper place in the lane. I know – I've ended up making turns much more dangerous than they needed to be just because I wasn't looking ahead to where I wanted to go.
This advice, so critical for motorcycle safety, is also crucial for life. Where and what we focus on determines where we are going. <<click to tweet>>
When we've been let down in life, we can focus on the disappointments as if they'd change by our replaying them in our minds. We can look at the inequities we or others face in life and grow bitter that there appears to be no justice. We can concentrate on the irregular people in our lives and wish them harm or at least what we think they deserve.
But is that where we want to go? Do we want to become like those who have hurt us? Do we want to develop resentment or bitterness?
Or do we want to develop Christ-likeness? Do we want to respond as Jesus would? Do we want to be free from the burden of worldly attitudes which drag us down?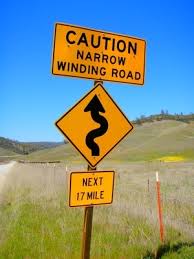 Life will hand you curves in the road. That's guaranteed. Jesus said,
"I have said these things to you, that in me you may have peace. In the world you will have tribulation. But take heart; I have overcome the world." John 16:33
His promise of tribulation is sandwiched between His offer of peace and His assurance of overcoming the world. When we focus on the tribulation, we miss His peace and are overcome BY the world.
The key is those six words: Look where you want to be. Stop focusing on what is right in front of you; enlarge your perspective to the bigger eternal picture; and focus on what Jesus is doing in you through these difficult situations.
"… the testing of your faith produces perseverance. Let perseverance finish its work so that you may be mature and complete, not lacking anything." James 1:3-4
Are you struggling with circumstances that test your faith? Know that these trials can be tools God uses to bring you to completeness and maturity when you keep your focus on Him. And keep looking at your goal – where and who you want to be.
Keep your eyes on Jesus, who both began and finished this race we're in. Study how he did it. Because he never lost sight of where he was headed—that exhilarating finish in and with God—he could put up with anything along the way: Cross, shame, whatever. And now he's there, in the place of honor, right alongside God. When you find yourselves flagging in your faith, go over that story again, item by item, that long litany of hostility he plowed through. That will shoot adrenaline into your souls! Heb. 12:2 MSG
I'll close with a quote from an article from Revzilla, a motorcycle accessory shop:
"Look where you want to go" means keeping your gaze on the real prize, the big goals you want to achieve during your finite time on this sphere. Staring at the spot just ahead of your front tire, either literally or metaphorically, ensures you won't be ready for the next curve life throws at you.