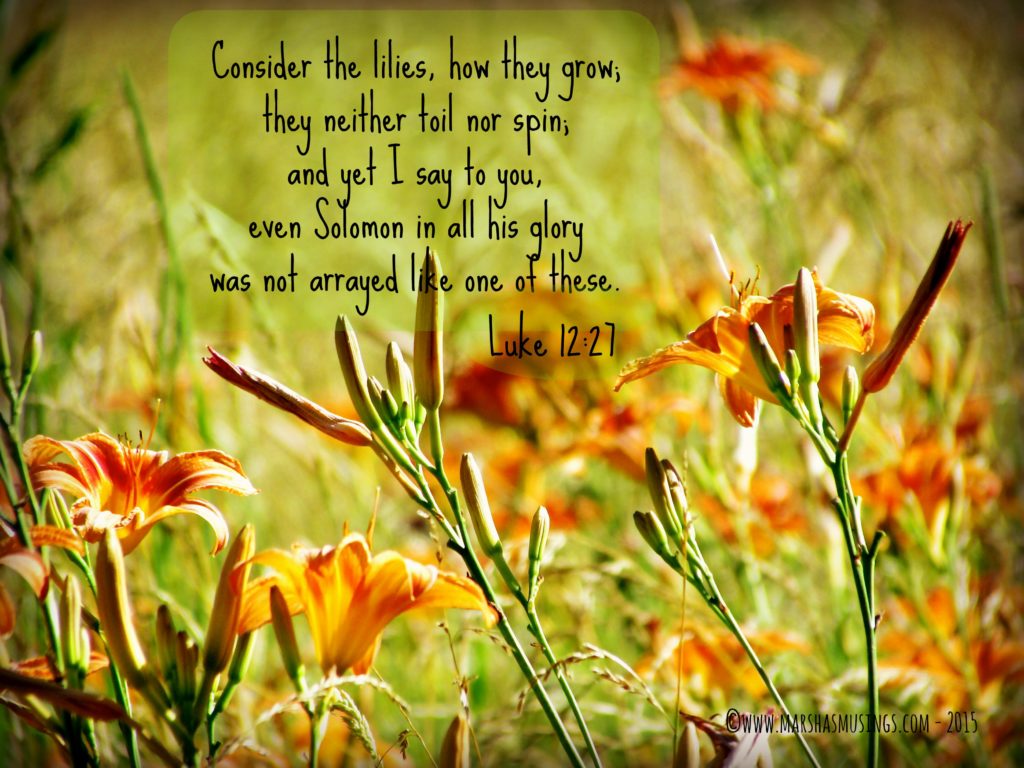 I love this time of year when the lilies adorn the sides of the road and dance in meadows. Such simple beauty. They don't worry about what they're to do, they're content to just be; no high maintenance, they simply take root and bloom where they're planted year after year. Their roots grow deep and God does the multiplication work deep in the fertile soil.
One of my favorite quotes by Elisabeth Elliot is full of nuggets to meditate: willingness to surrender my will and desires to God; contentment; the art of being; having a heart at rest; the simple life; and having peace.
"The willingness to be and to have just what God wants us to be and have, nothing more, nothing less, and nothing else, would set our hearts at rest, and we would discover the simpler life, the greater peace." ~ Elisabeth Elliot
God is more interested in my being than doing. That doesn't mean I'm not to be out doing my Father's business. But what it does mean is to be ever attentive to His will for my life and allowing Him to direct and redirect, so I will be all that He desires me to be for His glory.
More than gold or silver, I yearn for a heart that is surrendered to His will and content to be His for His glory alone. All that I have is His. All that I desire is His will. This place, this moment in time, is where He has planted me. I merely want to bloom and grow so people will stand in awe of Him and not anything I've done. I simply want to be His, to live a life of thanks, to be thankful in all things, to be content.
A Prayer by Elisabeth Elliot
Lord, I give You thanks for all that You in Your mercy have given us to be and to do and to have. Deliver us, Lord, from all greed, to be and to do and to have anything not in accord with Your holy purposes. Teach us to rest quietly in Your promise to supply, recognizing that if we don't have it we don't need it. Teach us to desire Your will–nothing more, nothing less, and nothing else. For Jesus' sake, Amen.