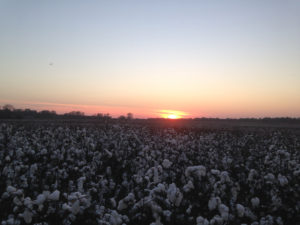 "My church is here," she told me gratefully.  As soon as she said it- I knew what she meant and I rejoiced.  But later, as I reflected on her wording, I was inspired.  What a word about the church- for the church!
You see we were standing on the battlefield of intense spiritual warfare.  The enemy seemed to be attacking from the right and from the left.  Spiritual battles.  Emotional onslaught.  Financial scarcity.  Physical fatigue and acute illness.  As we fought and became weary in battle, it became obvious that we needed a breakthrough.  We determined to pray through until we sensed a change.  But then, even our efforts to meet were thwarted by other attacks on our family.  As I made my explanation for yet another delay, that is when she said it- "My church is here."
Thank God that He sends reinforcements when we need it!  None of us fight the good fight of faith alone. We need our fellow believers to stand in the gap for us.  To lift us up when our strength fails.  To believe when we cannot.  To see in faith, when our own eyes are dimmed with fatigue and unbelief.
When she said her church was there, obviously she was not talking about the building.  It remained solidly planted across town.  Nor did she mean one or two people who cared.  She meant that a delegation of believers had been dispatched.  Not by a man or a woman but by the hand of God- but more than that!  God had planted a burning desire in those believers to see a difference in their community, so the church arose and left the four walls of the church building.  Yes!  They had taken it to the streets. They put feet on their concern.  They left the comfort of their own homes after a day of work to show concern for others.  Wow!  Just wow.
You see, that used to be the norm for church.  But over the years busy-ness has stolen faithfulness.  And compassion.  We so easily become ensnared and entangled with pulling our own "little red wagon" of life's issues that we forget to bear the burden of others.  We forget to show concern.  And the world is worse for it.
Other churches have responded to our family's need.  And we are so very grateful.  Overwhelmed with thankfulness!  But also inspired to see more of this church-with-skin-on-it.  To be visible in our communities.  To be a presence where there is hurting.  A light where there is darkness.  Freedom fighters in the face of dark oppression.
What about you?  When was the last time that you acted on behalf of the church?  When was the last time you brought the "church" to someone's door?
As we enter a season of Thanksgiving, let us never forget to be thankful for the gift of God's Son, affording us sweet salvation.  Let us be thankful for those who are willing to be the church.  And let us seek to be counted in that number!
"So that there should be no division in the body, but that its parts should have equal concern for each other." 

I Cor. 12:25 (NIV)
Dear Lord, I pray today for those who are hurting.  Send your representatives to them.  Bear them up in your strong and compassionate arms.  Activate your church, Lord, and let us be willing responders.
In Jesus' Name.  Amen.