J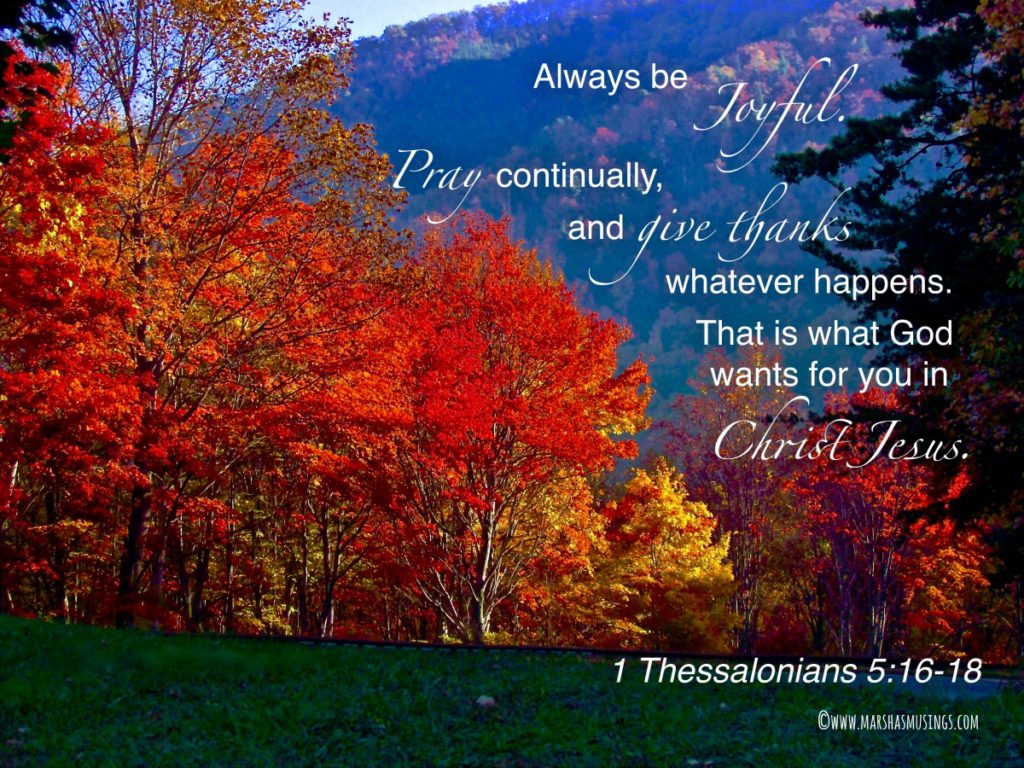 oy and the giving of thanks aren't optional depending upon our season of life or the moment or mood we're in. Even in the midst of disappointment and despair, I'm to be actively giving thanks. There's always something to be thankful for – God's abiding presence and promise He'll never leave nor forsake us, His mercy and grace, just to name a few. I may not always FEEL joyful about a situation, but God is asking me to give thanks and trust that His presence will fill me with joy.
And so today, even in the midst of tears for my dear friend, Shirley, who is losing her battle with lung cancer that is now spreading rapidly, I'm choosing to lift my hands in prayer and praise God that her name is written in the Lamb's Book of Life. I'm rejoicing in the way my friend is choosing to live out whatever her number of days are with an open hand rather than a clenched fist.
Joy can only dance upon the open, humble palm. An open palm is symbolic of release and surrender; one willing to give and to receive whatever the Lord chooses, with joy. But the moment the hand is clenched tight, fingers pointing towards myself and demanding my rights, my own way,  trying to take control of the situation, shaking my angry fist at God, joy is not to be found–by my own choosing I snuff out joy.
Lord, I can think of no better prayer to pray right now than the chorus to the song Mark Hall of
Casting Crowns
wrote during his battle with cancer. The song is called "The God of All My Days". The chorus is my prayer, Lord.
Each step I take

You make a way

And I will give You all my praise

My seasons change, You stay the same

You're the God of all my days

In my worry, God You are my stillness

In my searching, God You are my answers

In my blindness, God You are my vision

In my bondage, God You are my freedom

In my weakness, God You are my power

You're the reason that I sing

'Cause You're the God of all my days.
We're still praying for a miracle, but most of all we're praying for God's will. Pray God will be merciful and ease her pain and open her airways so she can breathe easier.