Sometimes it's good to go back to basics. Our church holds a 5-week Vacation Bible School we call July Jamboree. For those 5 weeks over 120 children occupy the building from 9:00 am – 2:00 pm. They learn musical skills, play outside, eat lunch, sing songs, and learn about the bible. Last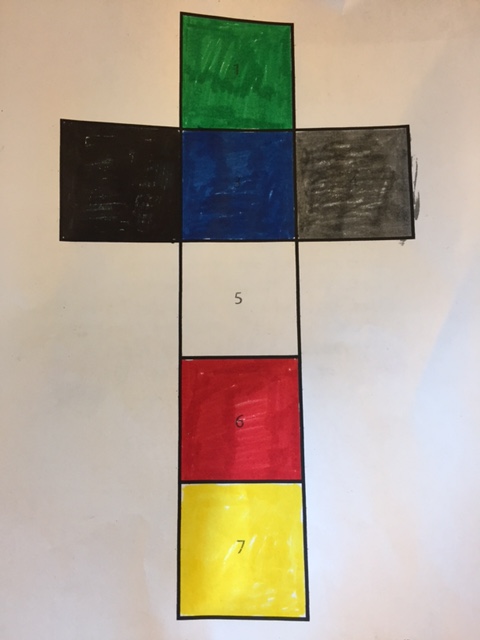 week I had the privilege of teaching the daily bible class to these rambunctious, curious, sweet kids. I also enjoyed interacting with the crew leaders, mostly teens from the neighborhood.  On Day 4 we covered the gospel with a presentation that is probably familiar to many of you, using colors to illustrate how God works in our lives and what He has done for us. It is a good reminder of the basics of our faith.
The green represents the idyllic setting of the Garden of Eden.  The dark color – we avoid using the word black to prevent stigmatizing our black students – reminds us of original sin.
For all have sinned and fall short of the glory of God. Romans 3:23
Blue is a reminder of the flood. Man's sinfulness was to such an extent that God saved only Noah and his family. The grey color represents the confusion at the Tower of Babel.
In this representation, white represents Jesus' perfection. And the red stands for the blood Jesus shed on the cross.
But God demonstrates His own love for us in this: while we were still sinners, Christ died for us. Romans 5:8
For those who trust in Jesus, we can look forward to heaven and streets paved with gold.
The wall was made of jasper, and the city of pure gold, as pure as glass. Rev. 21:18
No matter how long we have followed Jesus, it's always good to go back to basics.