"Consider the lilies, how they grow." (Matthew 6:28)
One of my favorite devotional books is Streams in the Desert (Cowman, 1950). The other day, I read this interesting story about two monks. I will paraphrase…
The first monk decided he needed oil, so he planted an olive tree sapling, then prayed. "Lord, it needs rain that its tender roots may drink and swell. Send gentle showers."
God did just as he asked. Then the monk prayed, "Lord, my tree needs sun." And the sun shone. The monk prayed again, "Lord, now frost to brace its tissues."
The little tree stood sparkling with frost, then died.
The monk sought the counsel of another brother, telling him of little tree. The second monk replied, "I too planted a little tree, and see, it thrives well! But I entrust my tree to its God. He who made it knows better what it needs than a man like me. I made no conditions nor did I try to tell God what to do. I simply prayed for God to send what it needed. Storm or sunshine, wind, rain, or frost. The Lord made my little tree and knows best its needs."
How like that first monk we are! We want to tell God how to do his job, because we think we know what's best. The staunchest journey for a Christian is truly believing God knows what's best, turning over control, and then trusting Him for the result. No matter what direction that may be.
We prefer to get in there and set the terms and conditions so we know exactly what to expect. The danger here though is that we may wind up settling for something good instead of God's best. And like that first monk, God will allow us to walk that journey so we can learn the difference.
The staunchest journey for a Christian is coming to the realization that God's motivations are always for our good. He's incapable of anything less. Only then can we move forward from this root of trust with the reassurance that whatever the outcome, it will be the best—God's.
Praying and believing,
Dineen
Bio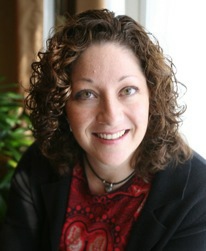 Dineen A. Miller writes suspense novels, articles, and devotionals using her past experiences as a youth counselor, a Stephen Minister, and one of God's "works-in-progress." While living in Tennessee, she started a women's ministry program that still thrives today. During a stint in Europe, she helped establish small groups for the purpose of Bible study and fellowship as part of an international church. Her most challenging adventures to date are being the mother of two teens, the wife of an avid disc golf player, and getting her first novel published. You can read her weekly posts at Spiritually Unequal Marriage where she shares her passion for the unequally yoked.