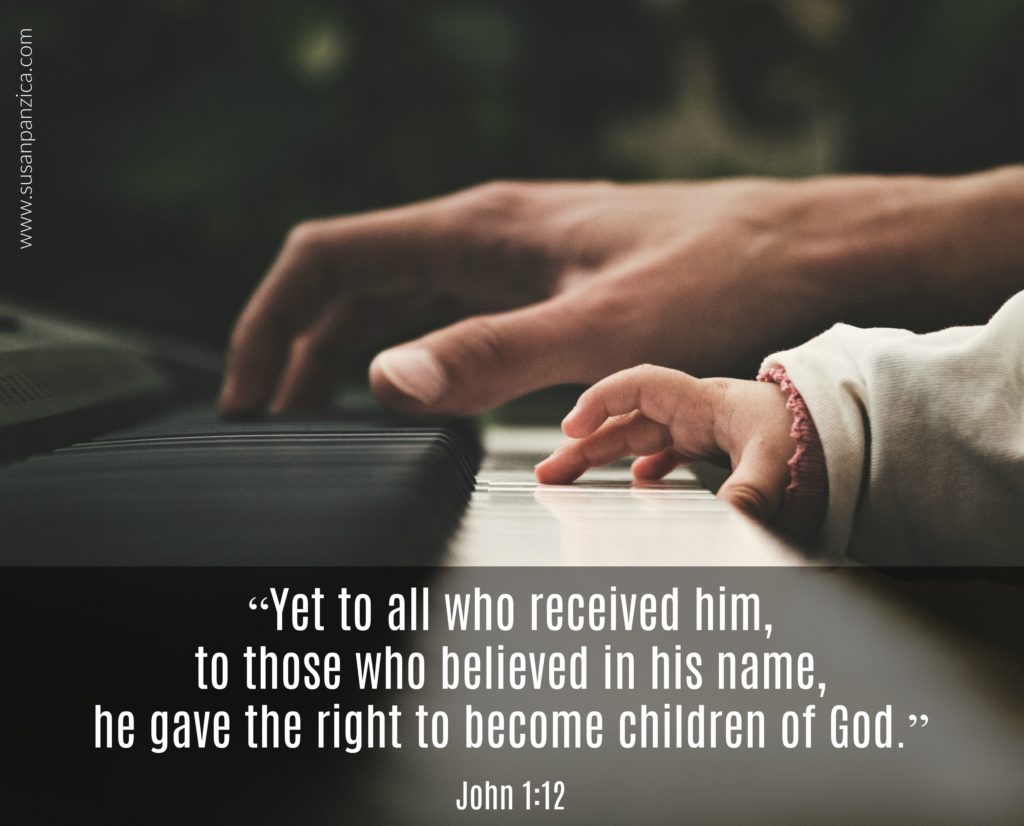 I don't think I ever really understood what it meant to be a child of God until I had children of my own. My relationships with my natural parents were often strained, so when I became a Christian, my understanding of the Father nature of God was more head knowledge than heart knowledge.
That is until my daughter was born, and I was overwhelmed with unconditional love for her and began to catch a glimmer of the love the Father has for me. Then when I was pregnant with my son, I was terrified that I wouldn't have enough love for the child in my womb because my love for my daughter seemed the max that a person could have. How amazing that when that little boy arrived, the measure of love in my heart grew exponentially!
And I began to glean glimpses of how completely and unconditionally my heavenly Father loves me. I'm still learning what it means to be a child of God, but there are a few things I've gathered:
As His child, I am secure.  I can't become more a "child of God" by anything I do or achieve. And I can't become less a "child of God" no matter how many times I fail. When God is your Father, you are His child, and nothing I do can change that. I am His eternally.
As His child, I must not be childish. The Apostle Paul wrote, "When I was I child, I spoke as a child, but when I matured, I put away childish things." (1 Cor. 13:11). Being childish includes being selfish, self-centered, immature, jealous, wanting MY way instead of HIS way.
Yet, I must be childlike.  Jesus said, "Unless you become like a child, you cannot see the kingdom of God." (Matt. 18:3) Being childlike means that I see the world through childlike eyes. I trust; I am teachable; I am not prejudiced; I am generous, innocent, care-free knowing that my Father has all things under control.
As a child of God, we have complete assurance that we belong to our Father. He loves us with an unconditional love. When we are born-again of the Spirit, we are both born and adopted into the family of God and become a joint heir with Jesus Christ. This relationship gives us rights and privileges, as well as responsibilities.
Knowing the difference between being childlike and childish is the key to maturity. Our Father God, our Abba – translated Daddy, is not distant or aloof. He invites us into an intimate, secure family relationship.
My relationship with my earthly dad may have been difficult, but now I celebrate my heavenly Father each Father's Day!
"Yet to all who received him, to those who believed in his name, he gave the right to become children of God." John 1:12