Trusting Him To See Me Through
Trust in the LORD with all your heart,
and do not lean on your own understanding.
In all your ways acknowledge him,
and he will make straight your paths.
Be not wise in your own eyes;
fear the LORD, and turn away from evil.
It will be healing to your flesh
and refreshment to your bones.
(Proverbs 3:5-8 ESV)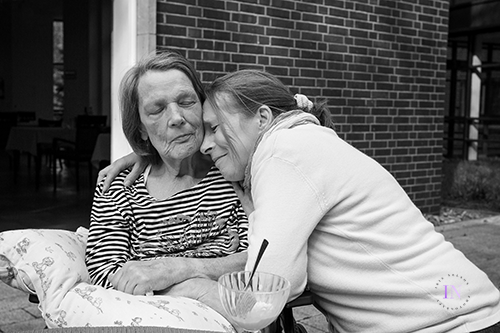 Last year around this time I took the second hardest trip of my life. I went back to Germany to see my mom for the very last time; this side of heaven. The entire trip from Arizona to Hannover I prayed that God will give me the chance to see her one more time.
God has heard my prayer. Not only did I make it to Germany before my mom passed away, but He sent a lady to pray with me during my flight from Phoenix to Atlanta.
This past weekend I had a really hard time. I miss talking to my mom on Saturdays. She was always ready to speak words of comfort and encouragement when I was going through a tough or challenging situation.
Thankfully I still have my sister to talk to. We talked for about an hour on Saturday night and it was balm to my heavy heart.
Not only do I currently face uncertain times at work, I also am concerned about my husband and his health. He is exhausted from the politics at work; he would like to retire tomorrow if he could.
The only other thing that keeps me going right now is my faith. I trust that the Lord will see me through these times. And He helps me to redirect my energy to more joyful things like my photography.
I don't know where photography will take me, but I know it is a welcome distraction from my current state of mind.
Lord of Heaven and Earth. Thank You for Your unfailing love. I know that I should not lean on my own understanding, but trust in You with all my heart. Lord, guide me in Your Word so that it will refresh my bones. I am trusting in Your mercy. In the precious name of Jesus. Amen.

Photo & Content Copyright © Iris Nelson