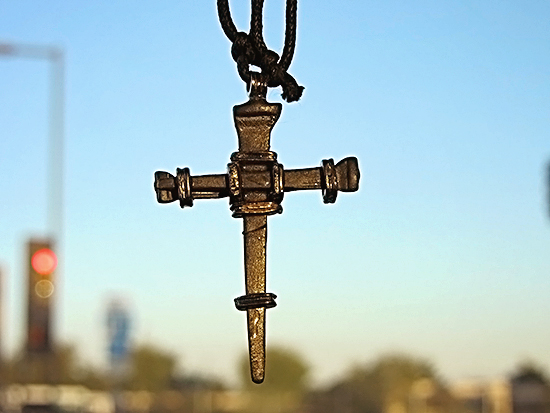 "Therefore, if anyone is in Christ, he is a new creation. The old has passed away; behold, the new has come. All this is from God, who through Christ reconciled us to himself and gave us the ministry of reconciliation; that is, in Christ God was reconciling the world to himself, not counting their trespasses against them, and entrusting to us the message of reconciliation. Therefore, we are ambassadors for Christ, God making his appeal through us. We implore you on behalf of Christ, be reconciled to God. For our sake he made him to be sin who knew no sin, so that in him we might become the righteousness of God." ~ 2 Corinthians 5:17-21 (ESV)
I believe that I have shared with you that I have to drive a little distance to work every day. I also mentioned that I do not like to drive. Although I have a safe car—my driving skills are not too bad either. My problem? I have to share the road with others…
If you have ever driven in a large city, you know that traffic can be very stressful. Certain roads I stay away from, especially the freeway.
Have you ever thought about that even our driving is reflecting who we are in Christ? As we are all striving to reflect Him in this world, think about it next time you get behind the wheel.
I have two 'aids' in my car. One is the radio station I am tuned into. It relaxes me to listen to Christian music and to godly 'chatter' in the morning. It keeps me focused.
The other aid is a cross I have dangling from my rear view mirror. Every time someone is cutting me off, I just look at the cross when I feel the anger raising. Every time a car gets in the room I leave between my car and the car in front of me, I look at the cross. I slow down to leave another gap. If someone would like to get into traffic at a stop light, I wave them in…
Many might not know who I belong to, but I do. If my defensive driving style will get me to work five minutes late, so be it. I want to be His ambassador and pleasing to my Lord; even in heavy traffic. We never know who will be watching us…
Lord of Heaven and Earth. You have sent us out into to world to be Your ambassadors. Help us to shine Your light in a darkened world. Lord, there is much selfishness around us; guide us in our actions to be more like You. In the precious name of Jesus ~ Amen.