When You Need a Vacation From Your Problems
Sometimes I just need a vacation – a vacation from my problems as "Bob Wiley" in the movie "What About Bob?" said. Life can be stressful, and getting away to a different place can be just what I need. However, if there's one thing I've learned over the years, I can never avoid my problems – basically because most of the time I'm the problem or my view/perspective is the problem.
If my goal in life is to avoid problems, it's going to affect my view of God—like He's a genie in a bottle ready to meet my every need.
The theme of the past few years of my life, the life of many I know and love, and the theme of many of my posts here have been this truth—life. is. hard.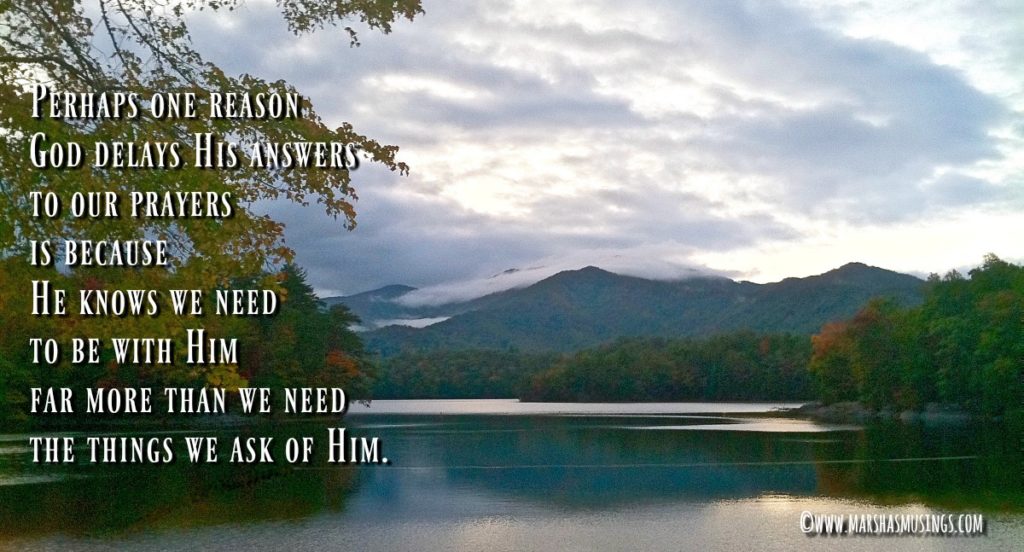 God doesn't wrap me up in some kind of cocoon to protect me from every problem. Rather, He uses problems and pressures of life to conform me into the image of Christ. He doesn't come in waving His magic wand and fix the problem, He uses the problems to "fix" me. Perhaps one reason God delays His answers to our prayers is because He knows we need to be with Him far more than we need the things we ask of Him.
Sometimes a change of scenery does the body and soul good. It takes me to a different place, allowing me to relax and see the problem from a fresh perspective and gain insight. Then when I return, I can face the challenges from a fresh perspective and the energy to meet the challenge head on.
God wants to bless you with a vacation from your problems, so take Him up on it, even if it's a mini vacation – a mini retreat, a walk in the woods, a drive in the country, or perhaps a bubble bath. Whatever it is, etch out some time from your busy life and do it. Give yourself permission to take that break from your problems. Our Father is always there, ready, waiting, even pursuing you with His grace.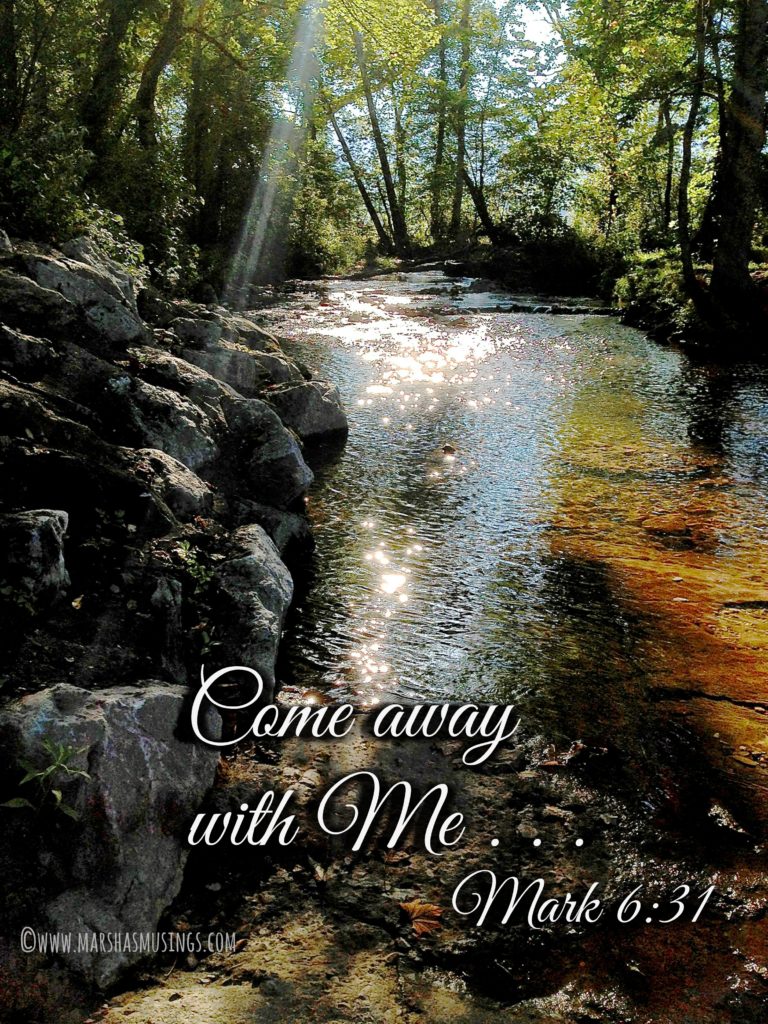 Mark 6:31,32 – And He said to them, "Come aside by yourselves to a deserted place and rest a while." For there were many coming and going, and they did not even have time to eat. And they went away in the boat to a lonely place by themselves.
He's calling you to come away with Him. Go ahead. The only cost for this vacation from your problems is to obey His call.