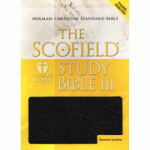 To give honor to the LORD, and to express our grateful hearts to each of you for your faithful reading and commenting, we are having a giveaway! 
We are celebrating our 3rd year and 1000th post!   The faithfulness of the LORD to get us to this point is so incredible!  We could not, and would not be here without you, our kind, time-sharing readers!  You share and give your time to read, comment and encourage one another! 
Thank you.  To enter the drawing for this Study Bible simply leave a comment on this post and share a bit about what God's word means to you.   We encourage you as you read the Word this year, memorize as much as you can.   Feeding your heart and soul the Word of God enables you to have something to draw on when the trials of life happen! (And they do—frequently.)
Also, we would like to take this time to thank you for visiting our writers.  They are encouraged by your visits and comments on their personal blogs!  You have no idea how just a simple "thank you for sharing" touches their hearts!
The drawing will be held at the end of the month.  Share the news of this drawing with as many friends as you can!  We are glad to have been a part of your lives for the past 3 years–and look forward to many more!  Until He comes!