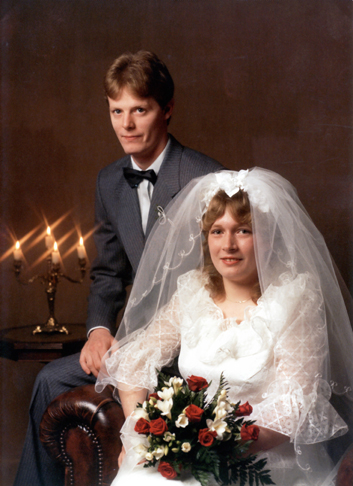 "Don't be selfish; don't try to impress others. Be humble, thinking of others as better than yourselves. Don't look out only for your own interests, but take an interest in others, too.
You must have the same attitude that Christ Jesus had." Philippians 2:3-5
This upcoming weekend, my beloved and I will be married 34 year. I would say that we have a great marriage. However, it not always has been smooth sailing.
There were times when I wanted to throw in the virtual towel. When we first moved to the United States 26 years ago, I had a really hard time to adjust. 6,000 miles away from my family, not knowing anyone, different language, different culture; well you might get the picture. I wanted to pack my suitcase more than once.
There have been trust issues, and sickness as well throughout our marriage. However, one thing has remained throughout the tough times: God. His love, mercy and guidance have helped me to be a good and loving wife.
The other day, I came across a quote by Billy Graham, that reminded me of the above passage written by Paul to the Philippian church:
"True love is in act of the will. A conscious decision to do what is best for the other person instead of ourselves." ~ Billy Graham
Yes, we have to make an effort and need to be willing to work on our marriage – daily. Especially after the honeymoon phase things can get a little rough. We have to make concessions and compromise. We have to put the other person before our own needs/wants.
My sweet friends, a good marriage is something that needs work; it does not just happen. Put God in the center of your marriage. Trust Him to see you through the valleys. Ask Him for help if you need it. Be strong, be faithful, be loving.
Lord of mercy and grace; thank You for helping me through the rough times in our marriage. Thank You for be the One constant. I am trusting in Your mercy for the rest of my earthly life. In the precious name of Jesus, Amen.