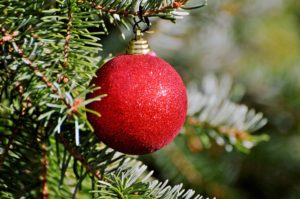 It's beginning to look a lot like Christmas… As a child, Christmas was my favorite time of the year. It was a magical time in my community. The entire town got involved in the Christmas preparations and celebration. It all started early in December. About the second week of December early morning prayer meetings began at our church at about 5:30 am. After prayer meeting, led by our pastor and elders we'd march around the entire community singing Christmas carols and beating tambourines and handmade instruments.
Joy to the world, the Lord has come
Let earth receive her King
Let every heart prepare Him room
And heaven and nature sing
And heaven and nature sing
And heaven and heaven and nature sing
Sometimes I'd be too sleepy to get up for the prayer meetings. However, later I'd awaken to the distant sound of drums and voices raised singing Christmas carols. I'd quickly jump out of bed, get dressed and stand impatiently at my front door waiting to join the parade as it passed by. Later in the evening my pastor and a group of leaders would separate into teams and visit homes for a brief prayer meeting. In the weeks leading up to Christmas they visited, sang carols and prayed in every home in the community. No one was left out and everyone looked forward to it. Somehow in the middle of Christmas shopping, cleaning and all the other preparations that we find necessary during the Christmas season everyone found time for prayer.
It seemed as if our little town lived and breathed Christmas during the month of December.  There was a sense of anticipation, community and family togetherness that brought a joyous ending to the year. No matter what difficulties may have occurred during the year it somehow didn't seem as bad during this most wonderful time of year.
10 And the angel said unto them, Fear not: for, behold, I bring you good tidings of great joy, which shall be to all people.

11 For unto you is born this day in the city of David a Saviour, which is Christ the Lord. Luke 2:10-11
Sometimes as we grow older we can look back at the past and make it seem bigger than life and almost perfect. However, I can truly say this is not the case. Christmas in my small town was a model for all other Christmases in my adult life because, Christmas in my hometown was always centered around celebrating the birth of our Lord and Savior, Jesus Christ.
What special memories do you have of Christmas?