What Kind of Legacy Will You Leave?
What kind of legacy will you leave?  Do you ever think about things like this?  I know I do.  When I'm gone from this earth, I hope I've made a positive impact for the Kingdom of God.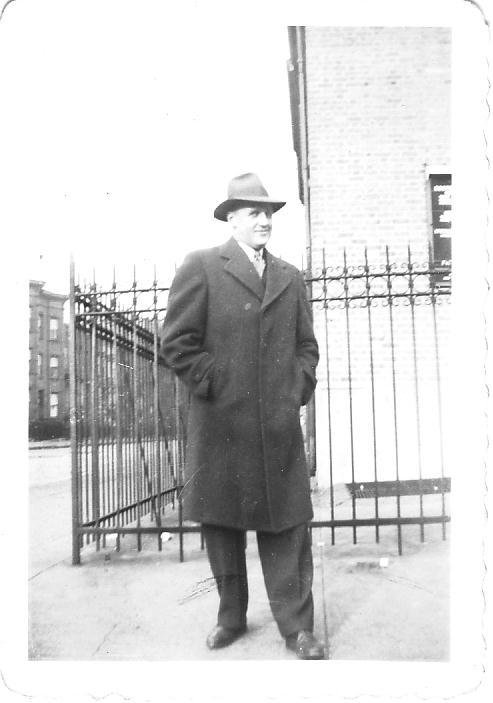 I had a wonderful example in my grandfather.  It's hard to believe that it was 42 years ago this past Monday since he died.  I was in nursing school when I got the phone call.  He hadn't been sick so it was quite a shock.  He died of a sudden heart attack while sitting in his favorite chair after dinner. I guess it's a good way to go especially since he knew where he was going.
Grandpa Sumstad was born in Norway.  He immigrated to the United States with a younger brother.  He came through Ellis Island and settled in Brooklyn, New York.  He had some seminary training in Oslo.  The Bay Ridge section of Brooklyn seemed to be the place where many Norwegians made their new home.  My grandfather started a Norwegian Bible study in his apartment.  He met my grandmother who had also arrived from Norway.  They were both Christians.
Growing up I spent many weekends at my grandparents' home.  Every morning and evening I would see my grandpa reading his Bible and praying.  He was active in church and always had candy in his pocket for the children.  My brother, sister and I always attended Vacation Bible School when we spent summers at their home.
I loved to go to the stores with my grandfather.  We would sit on a stool in Woolworth's sipping a soda and he always engaged others in conversation.  Nobody was a stranger to him. One time he heard a couple speaking Norwegian and he had to introduce himself.  By the end of the conversation, the couple had been invited to my grandparent's house for dinner.  Of course, they ended up in church the next Sunday.  When we entered the local bakery, all of the employees would shout out "Henry's here".  How proud I was to be holding his hand.
Grandpa Sumstad died just after his 70th birthday.  But he left behind a legacy of loving the Lord and always walking his talk.  He was always filled with joy.  Years later when I attended a high school reunion, a guy I knew came up to me to tell me that he came to know the Lord through my grandfather.  I was so thankful I had gone and heard this news.  Several years later that young man died.
We are only here for a period of time.  I want to make those years count for eternity.  How about you?
Blessings and love,