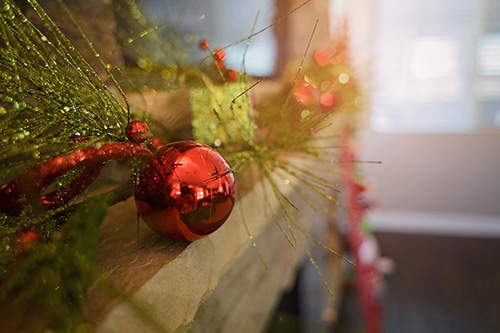 "When they saw the star, they rejoiced exceedingly with great joy. And going into the house they saw the child with Mary his mother, and they fell down and worshiped him. Then, opening their treasures, they offered him gifts, gold and frankincense and myrrh."
(Matthew 2:10-11 ESV)
Running around, finding gifts, buying groceries. This time of year our time and peace can be stretched to the max. Although this time of year people should be more kind than the rest of the year, it seems to me that people are more rude.
Since we don't have small children in this house (besides our dogs), the time before Christmas is very peaceful. We usually buy our gifts online anyway; you see, I get a little claustrophobic with large crowds. And our son did not want anything for Christmas this year.
The other day I was reading a wonderful quote, but I can't find it right now. Let me paraphrase it: "It is not important what gifts are under the tree, but who is around the tree."
For me, the biggest gift is that we spend time together at Christmas and be thankful who we have in our life.
After Jesus was born, He received some very valuable gifts from the wise men. However, I believe that the gift of worship had greater value to God, than the gifts of gold, frankincense and myrrh.
Thinking about gifts this time of year, I rejoice that God has given us the greatest gift anyone can receive. His love that was wrapped in swaddling cloth, born in a manger.
This Christmas, let us rejoice exceedingly with great joy as the wise men did so many years ago. Remember that Christmas is about Jesus, and not any gifts that can be found under the tree. God wants you to gift your heart to Him.
"Lord of Heaven and Earth. Thank You for the greatest gift ever given. Help us to remember that Christmas is a celebration of joy. May we gift our hearts to You. In the precious name of Jesus. Amen"
Merry Christmas!
Content & Photo Copyright © – Iris Nelson