Isa 54:17
No weapon formed against you shall prosper,

And every tongue which rises against you in judgment

You shall condemn.

This is the heritage of the servants of the Lord ,

And their righteousness is from Me,"

Says the Lord .
NKJV
She sat tensely in the straight-back chair.  She tried helplessly to pull her hands free.  Futile.  She was bound.  She looked across the room at her abductor.  Sneering at her in an evil way, he continued to sharpen his knife.  He approached the trembling girl, as she began to cry out for help, "Oh, God!  Help me!"  Her  enemy approached her, ever closer, she could smell  the rancid breath upon her face.  He reached for a fistful of hair, raising his sinister weapon in a threatening manner.  When, suddenly! The hero rushes in, and in one stealth move, disarms the attacker, overpowers him and cuffs him.  The girl looks up with grateful, admiring eyes at her rescuer.  Such kindness, such tender mercy, as he unties the restraints that had her bound.
It could be the stuff of a great Hollywood movie.  But instead, it is something far greater!  It is the cosmic conflict of the ages.  Good vs. evil.  God vs. his adversary, the Devil.  And in the middle is us, God's creation.  The Lord kindly and lovingly drawing us to himself; the enemy tempting, deceiving and working to entrap us.
For a person who has received Christ, the good news is that we are already free!  Our hero has already opened the prison doors, snapped the chains that held us in bondage, and paid the price for our release.  His work is done, we need only receive it by faith!
For the person who does not yet know Christ in a personal, intimate relationship, there is still equally good news! Jesus wants nothing more than to free you from your bondage and cancel the punishment for your sin.  You need only to cry out to Him in faith, believing on the Son of God for your Salvation.  He died for your sins, He has made a way.  Run to Him!  He will receive you with open arms and restore all that the enemy has taken from you.
Sometimes, even Christians can feel the chains of bondage tightening on them.  Perhaps it is because of wrong choices they make.  Other times it is because they begin to believe the lies that the devil throws their way.  When this happens, we must remind ourselves of the truth- Christ is our Savior, Redeemer, Deliverer, our Fortress, our Rock, and our sure defense.  What can the enemy do to us?  He is already defeated.  His weapons disintegrate before our very eyes!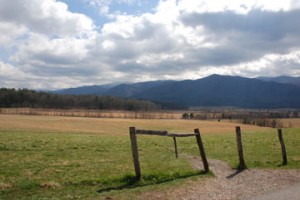 Maybe today you are in a tight situation.  Perhaps people are telling lies about you.  Maybe you are facing divorce, financial devastation, physical illness, the loss of a loved one.  Regardless of where you are, Jesus is near, my friend,  He is ever near.  And just as in my illustration of the girl who is bound, you need only to cry out to Him!  He will open the gate for you; he will break the chains!  He will set you in a spacious land.  Sometimes our deliverance is not instantaneous.  Sometimes we do have to walk through the hard things.  It is a part of living in a sin-fallen world.  But be of good courage!  He walks with you every step of the way.  The one who loves you the most is the one who gets to say, "Enough!".  He will not put more on you than you are able to bear.  He will never abandon you to the devises of the enemy.  This is your heritage in Christ- no attack will prosper; tongues that judge you will be refuted; you have a righteousness from God!  All of this is a "Thus says the Lord" guarantee.
Dear Lord, I pray today for my sisters and brothers who are fighting the enemy of their soul.  I pray for those who do not know you, to invite You in.  I pray for those who are believers, but have allowed the enemy access to their lives, free them I pray, in Jesus Name!  For those who are standing in your strength, but need encouragement today, I pray that you open the eyes of their spirit, that they may see you fighting on their behalf and gain encouragement.  It is in the matchless name of Jesus, I pray.  Amen.