"For God so loved the world, that he gave his only Son, that whoever believes in him should not perish but have eternal life. For God did not send his Son into the world to condemn the world, but in order that the world might be saved through him."
(John 3:16-17 ESV)
We all come from different walks of life, but have one common denominator ~ saving faith in Christ.
We are single, wives, mothers, grandmothers, sisters, friends, daughters, saints, and sinners. We have come together to share His Word so that you may be encouraged, find peace and strength. Life this side of heaven is not easy, but having friends along side you may ease the journey.
Meet the Devotional Team: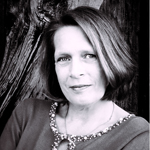 Iris Nelson founded Laced with Grace in 2006 to encourage women around the globe through His Word.
Originally from Bremerhaven (Germany), Iris resides in the Arizonan desert since 1991 with her husband. Iris and her husband have one grown son. Although Iris has been working in accounting for over 30 years, her heart is in women's ministry and photography. Iris' life verse comes from the book of Philippians: "I can do all things through him who strengthens me." ~ Philippians 4:13. To find out more about Iris, please visit her personal blog "Grace Alone…".

Laurie Adams joined the team in 2008. Laurie resides with her husband in Arkansas. Laurie and her husband have four children. Laurie's heart is to bring hope, love and forgiveness to those that feel broken and lost. Her favorite verse comes from 1 Peter 4:11: "Whoever speaks, let him speak, as it were, the utterances of God; whoever serves, let him do so as by the strength which God supplies; so that in all things God may be glorified through Jesus Christ, to Whom belongs the glory and dominion forever and ever. Amen." To find out more about Laurie, please visit her personal blog "Women Taking A Stand".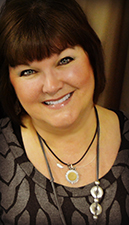 Angie has been writing steadily, whether on scrapes of paper, in her devotional journal or in devotional blog form since 2007. In 2009 her life began to take a turn, one she didn't see coming. After her 3rd mission trip she knew that more was ahead but didn't dream that God would actually extend a call to her and her husband, who are both over 50, to the "mission field". But He did. God called and they answered with hands raised and a simultaneous "Yes"! As they prepare to begin this new stage of life and ministry, she shares portions of this incredible journey. The joys as well as the tears and frustrations. Angie's roots are deeply southern, as is her heart and voice. She loves her family, coffee, chocolate and puppies (especially "Shih Tzus"). Leaving behind family; two daughters, two sons-in-law, 7 amazing grandchildren and one perfectly sweet Shih Tzu named Scooter, they are passionately ready to serve God where He leads. The song, Withholding Nothing, by William McDowell, has been her song for this season of life. She truly withholds nothing from God to serve Him fully. Their personal blogs are The Knightly News and Living Intentionally.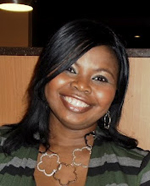 Bernadine joined the team in 2007. Bernadine is originally from the Bahamas but moved to Texas in 2015 after marrying her husband, Mark. She is a quietly opinionated bookworm who loves family, friends, coffee, laughter and Jesus, just not necessarily in that order. Bernadine is a work in progress whose desire is to live a life that honors God and to tell others of his love for them. Her favorite Bible verse is found in 2 Corinthians 5:17 "Therefore if any man be in Christ, he is a new creature: old things are passed away; behold, all things are become new." To find out more about Bernadine, please visit her personal blog To find out more about Bernadine, please visit her personal blog "Trusting Him With Today".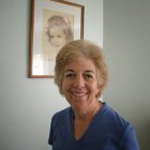 Linda joined the team in 2007. Linda is a wife, mother and grandmother. Linda and her husband know each other since elementary school. Linda and her husband have two sons and a daughter, two wonderful daughters-in-love and seven of the most precious grandchildren in the world. Originally from New York, Linda and her husband made their way to Texas to make their home. Linda has had times of rebellion and willfulness, but the Lord has always faithfully drawn her back to Himself. Linda has discovered that this walk with the Lord is just that – a journey – a process of growing in grace and wisdom as the Lord uses the circumstances of her life to mold and shape her. The desire of Linda's heart is to be used by the Lord in any way He chooses. She wants so much to glorify Him and to edify and encourage others. "Let the words of my mouth and the meditation of my heart be acceptable in Thy sight, O Lord, my rock and my Redeemer." (Psalm 19:14) To find out more about Linda, please visit her personal blog "Linda's Patchwork Quilt".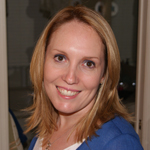 Dana joined the team in 2007. Dana is married to Mark and homeschools her three beautiful children in Riverview, FL, while working as a part time assistant for a smaller real estate company. Her family enjoys escaping to new adventures in their camper and she is a self described Disney addict. Dana has a passion for helping women study the Bible and is a trained Precept Bible study teacher, actively leading Precept classes at her church in Brandon, FL. She enjoys writing and would one day like to write a Bible study for women that would encourage them to fall more in love with God's word, bringing glory and honor to Him alone. "And we know that for those who love God all things work together for good, for those who are called according to his purpose." (Romans 8:28) To find out more about Dana, please visit her personal blog "Seeking Precepts".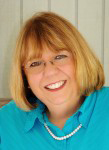 Marsha Harwood joined the team in 2008. Marsha lives deep in the woods of western North Carolina with the love of her life, Mike, their dog, Lucky and an occasional bear that comes by to visit. They are blessed with 3 adult children and 6 grandchildren. Marsha and her husband started Snowbird TEAM Ministries in the late 1990's to reach the Cherokee Indians and the poor of Appalachia for Christ. Her ministry is with at risk teen girls, pregnant teens and counseling women and children who have been abused. Growing up as a battered child, she understands the shame and fear that fills the hearts of abused women and children. Believing it's 'not about me' but all about Him and His glory, Marsha's passion is to live out the life story God has written upon her heart in order to point women to Christ. With over 20 years experience, she continues to be a retreat and conference speaker, both stateside and internationally. Using her flair for the humorous and dramatic, she captures the attention of her audience while challenging them to live out their passion and to live simply, laugh often and love deeply. To find out more about Marsha, please visit her website "Grace Cafe".
Michele Williams joined the team in 2009. She lives in a quaint community nestled in the Blue Mountains of Pennsylvania with her husband of 39 years and 3 furry children. Together they enjoy spending time with their beautiful grown daughter, loving son-in-law, and awesome adult grandson. Michele and her husband have ministered in several states at various ministries including regional boards and the pastorate for over 35 years. Michele has experienced various challenges in her life: an abusive father; miscarriages; hysterectomy in her 20's; a prodigal child; family members with various chronic health and mental illness; death of their fathers and Jim's mother; care of Michele's aging mother; financial problems; just to name a few. Since 1985 Michele has been living with multiple chronic illnesses: Fibromyalgia, Osteoarthritis, Peripheral Neuropathy, IBS, and treated for SLE Lupus (among other illnesses). Michele is a Disabilities Advocate and a volunteer for Rest Ministries an affiliate ministry with Joni and Friends International Disability Ministry. As a teacher, public speaker and writer Michele shares her heart and life openly as she hopes to inform uplift and at times amuse. To find out more about Michele, please visit her personal blog "Beelieve You Can!".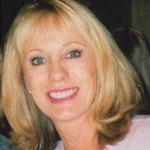 Debbie Petras joined the team in 2009. Originally from Long Island, New York, Debbie and her husband now reside in Arizona. Debbie was unable to have children on her own, but that does not stop her to spoil her nieces and nephews. Due to her own childhood heart issues, Debbie became a cardiovascular nurse. Debbie had some wild years when she wasn't living for the Lord but at her grandmother's funeral, Debbie felt the Lord speaking softly to her heart. That's when Debbie returned to church and began to grow passionately in her faith. Debbie's favorite verse comes from the Gospel of Matthew: "…let your light shine before men, that they may see your good deeds and praise your Father in heaven." (Matthew 5:16). This verse is especially meaningful to Debbie because not all of her loved ones are yet believers. To find out more about Debbie, please visit her personal blog "Heart Choices".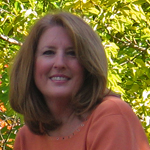 Susan Panzica joined the team in 2011. Susan grew up in a broken dysfunctional Jewish home, and came to know the Lord Jesus Christ as her Messiah at 24 years old. God met Susan right where she was – on the dance floor in a bar! It's been a joyous journey ever since, well with a few non-joyous moments, but who's counting? Susan gladly interrupted a swift-moving career in NYC with the federal government to marry her chiropractor husband, works in his NJ office, and raises a family – one girl, one boy. Now they're both in college and they are empty-nesters filling their freed time with writing and music. Susan is the writer, and her husband is a worship leader and classic rock guitarist who just started a new band, The Solid Rock Band. The official bio says Susan is a speaker, Bible study leader, Sunday school teacher, discipler, and writer of the devotional blog Eternity Café. But for her, it all boils down to bringing an eternal perspective to earthly matters. "Now to Him who is able to do immeasurably more than all we ask or imagine, according to His power that is at work within us, to Him be glory in the church and in Christ Jesus throughout all generations, for ever and ever! Amen." (Eph. 3:20-21) To find out more about Susan, please visit her personal blog "Eternity Cafe" or her website "Susan Panzica".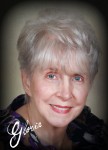 Gloria Powell joined the team in 2013. She lives in the "heat of Florida", Northwest Florida—She grew up with clay dirt roads, "Roy Rogers and Dale Evans, Tarzan and Jane and Nyoka the Jungle girl" on 5 cent Saturday movies. She remembers fondly growing up with the simple things of life, cherishes every blessing God has poured into her life—especially indoor plumbing! (Laugh out loud). Gloria and her husband Clinton, a.k.a., Shug, have 3 wonderful children and 5 precious grandchildren. God has been faithful in every crook and turn of life. Living with little in life growing up, has given her an awareness of others, on every level of life—and loves people freely and fully, having been given MUCH grace in life, she extends it generously to others. Her greatest desire is to pour into the lives of others what God has poured into her. And to introduce other to Christ—her Savior—Who changed her life completely. To find out more about Gloria, please visit her site "His Grace Is Always Amazing".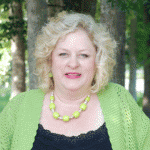 Sherri Evans joined the team in 2013. Sherri has been married to her high school sweetheart for 25 years, and they make their home in the Florida Panhandle. They have been blessed with three awesome sons, which Sherri home schools. Sherri is bi-vocational, working as a social worker and associate pastor. She received the Lord as her Savior at five years of age, and answered the call to ministry in 1996. She then added to her education through Global University, and became an ordained minister through the Assemblies of God in 2010. Sherri has been active in teaching Bible classes, women's ministry and various aspects of ministry for over 20 years. After a lifelong dream of writing, Sherri began a daily devotional blog in 2012. In addition, she writes a monthly advice column for a local publication. Sherri enjoys ministering at women's conferences, retreats and women's events, as well as preaching in regular worship services. Sherri shares about how the Lord has been faithful to her family through many tragedies and triumphs. She has a passion to minister to hurting people, desiring to see them set free, healed and walking in abundant life. She shares the Bible with practical application and emphasis on living the Word. Her life verse and mission statement would be one and the same: "The Spirit of the Sovereign Lord is on me, because the Lord as anointed me to preach good news to the poor. He has sent me to bind up the brokenhearted, to proclaim freedom for the captives and release from darkness for the prisoners." (Isaiah 61:1) To find out more about Sherri, please visit her website at Sherri Evans Ministries or visit her personal blog "When God Whispers Over Your Life".
Heather Strickland joined the team in 2014. She lives in Mobile, Alabama with her soul mate (Mike) and 3 active boys. She answered the call of Christ at age 21 and fell passionately in love with her Savior. She had a heart for foreign missions, but God had other plans. She attended Southeastern Baptist College (a small college in her home state of Mississippi) and graduated with an Associates in Business. While there she was engaged to a long time friend turned boyfriend and they married her in 2006. They moved from their home town in Southeast Mississippi to the city of Mobile. Only 4 months after they married, she found out she was expecting. Fast forward to now and she has 3 sons ages 6, 4,and 2 1/2. God literally birthed a Mother's heart in her because she never wanted children. She often writes of how God has used Motherhood to strip her of selfishness and humble her. They live in the city, but are country bumpkins at heart and long for their small town life. She is a home schooling Mama and loves it. She desires nothing more than to see her boys walk in the truth of God's Word. Her husband is a State Trooper and they serve on the leadership team at their church. Heather is part of the Good Morning Girls community where she helps lead Bible studies with hundreds of other women. She also enjoys making jewelry, taking photos, reading, being outdoors, cold weather, coffee, pizza,and being with her family. She has a wonderful family including her parents, brother, sister, nieces, nephews, and her husband's family. She knows she deserves nothing and is so grateful for God's grace and mercy towards her. Heather blogs to encourage others and to let God's goodness be known. She hopes to encourage others to seek God with all they are and to live solely for Him. To find out more about Heather, please visit her personal blog "Becoming Titus 2 Women".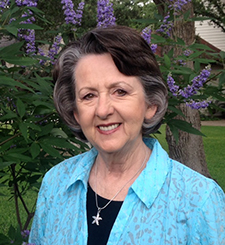 Carol Graves is passionate in her desire to share how God has led her to a place of peace through focused prayer. As the leader of prayer groups for many years, she has experienced the life transforming power of focusing on the fullness of God. Her desire is to encourage and equip others to experience the "peace that passes all understanding," through her Fully in Focus Ministry. She has authored devotional books, a Bible Study and children's books, and has been awarded two Christian Choice Book Awards. Now retired, Carol enjoys writing, speaking, teaching, traveling and spending time with her family.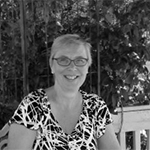 Though Ann Van Hine was born in Oxford, England she has resided in the United States since she was 2 years old. She grew up in Oklahoma, Utah, Arizona and New Jersey. She currently resides in Greenwood Lake, New York. In September 1975, Ann started her own business and on that very same day, she met her future husband, Bruce Van Hine. Ann owned and taught at the New School of Dance Arts until June 2011, when she retired from teaching ballet. Bruce and Ann were married in 1980 and two daughters would be born to them. In 1990, Bruce achieved his lifetime dream of being a New York City Firefighter. Bruce was killed in the line of duty on September 11, 2001. Ann's passion for many years has been "telling the next generation". She is currently the children's ministries director for her local church – Warwick Valley Church of the Nazarene and recently retired after serving 19 years as the District Children's Ministries Director for the Metro New York Church of the Nazarene. Since September 11, 2001, Ann has had numerous opportunities to share the story of God's presence and peace through "her family's personal loss in the midst of a national tragedy". Since 2006 Ann has been a volunteer guide at the 9/1 Tribute Center in Manhattan where she leads walking tours of the National September 11 Memorial and speaks to school groups. She has shared her story all over the USA and internationally in Ireland, Belgium and Japan. Her passion is still "telling the next generation" especially her one-year- old grandson. Ann is currently pursuing a writing career and has been published. Her blog is called Random Ramblings.
For whatever was written in former days was written for our instruction, that through endurance and through the encouragement of the Scriptures we might have hope. May the God of endurance and encouragement grant you to live in such harmony with one another, in accord with Christ Jesus, that together you may with one voice glorify the God and Father of our Lord Jesus Christ. ~ Romans 15:4-6 (ESV)